Welcome to the Anno 2205 Wiki!
Remember, anyone can edit!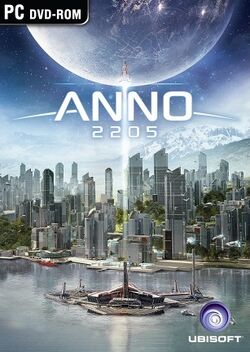 Anno 2205 is a city-building and economic simulation game, with real-time strategy elements, developed by Blue Byte and published by Ubisoft. It is the sixth game of the Anno series, and was released on 3 November 2015. As with Anno 2070, the game is set in the future, with players having the opportunity to set up colonies on the Moon.

The game makes several key changes to the core gameplay of the franchise, such as the introduction of unique maps instead of randomly generated ones, the separation of the city-bulding and combat elements, removal of trade ship management, research projects, finite resources and fertilities, among others.

It is also the first game in the series to feature three different ecosystems, one of which is located in the Moon. Downloadable content packs Orbital and Tundra, announced for 2016, will add two additional regions to the game, as well as new gameplay features.
Contents
GAMEPLAY
MISSIONS
Metagame

Regions

Buildings

Other

Campaign
TECHNICAL
Expansion
Featured Article
Campaign
---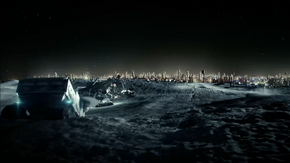 Unlike previous installments of the Anno series, Anno 2205's campaign, the Lunar Licensing Program, is much less restrictive and scripted than previous campaigns, as it is integrated with the Continuous Mode. The story revolves around Earth's upcoming energy crisis, which can be avoided by the construction of the Fusion Reactor. However, the resource needed to power the Reactor,
Helium-3, can only be found on the Moon's surface.
Helping out
We look forward to having you as part of our growing community, and hope that you'll help us to expand on our path to become the best guide to Anno 2205 on the internet.
|}